Monthly Meal Planner
The Best Breakfast Muffins – Keto Meal Prep Ideas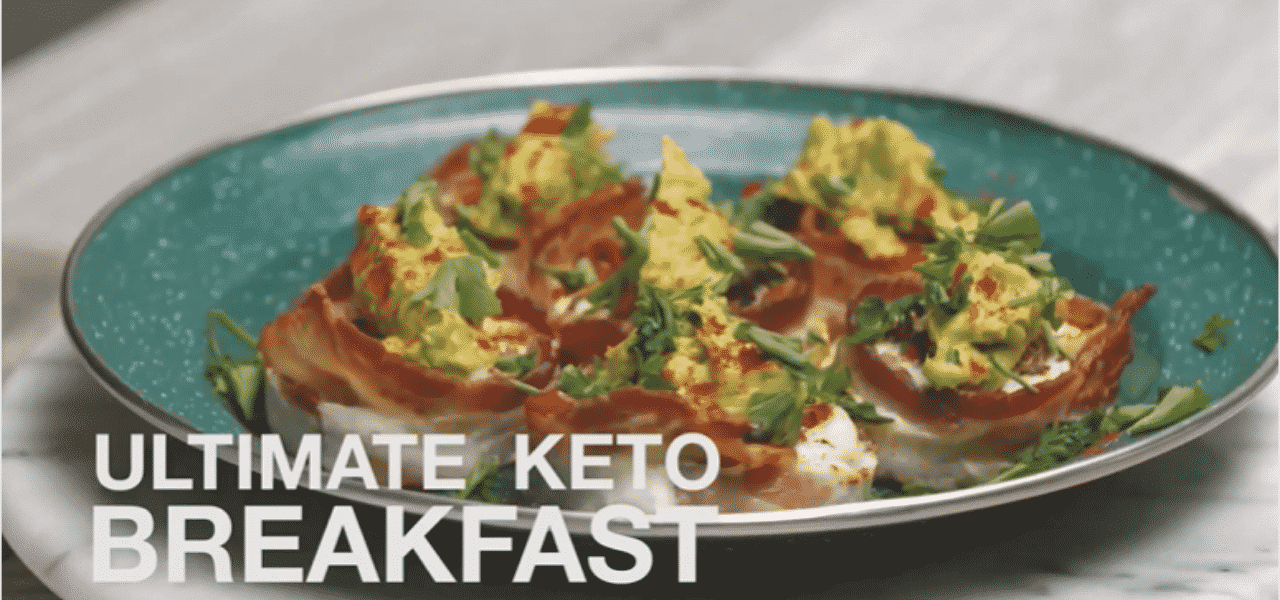 Need to whip up something quick for breakfast? Because bacon and eggs are excellent low-carb and keto-friendly breakfast options. Since they are a staple in the keto diet, it is pretty easy to get sick of them.
Add variety and spice up bacon and eggs with these meal prep-friendly, delicious and healthy keto breakfast muffins. They're so easy to make, it will be your new fave breakfast on the go!
Get ready to shake up your breakfast with these Keto Breakfast Muffins
Ingredients:
2 tbsp olive oil (or oil of your choice)

9 strips of bacon

6 large eggs

¼ of a red bell pepper, julienned

2 tbsp fresh thyme

1 tsp smoked paprika

1 avocado, smashed

¼ cup fresh parsley, chopped (optional for garnish)
Directions:
Preheat the oven to 350 degrees Fahrenheit.

Grease a muffin tin with olive oil. You can use any oil of your choice. Other keto friendly oils that you may use are extra virgin olive oil, sesame oil, avocado oil or coconut oil.

Slice the bacon in half

Line each muffin hole with three slices of bacon so they form a cup

Crack an egg on each bacon cup

Sprinkle with thyme

Top with julienned bell pepper

Bake in the oven for 20 minutes or until the bacon are golden brown and cooked through

Top with smashed avocado

Sprinkle with smoked paprika or cayenne pepper for more flavor. Garnish with chopped parsley.
Click here for more great recipes and keto-friendly meal ideas.
TIP: Make these your weekday breakfast on-the-go by prepping a batch of your keto breakfast muffins in advance. Pack them into an airtight container and keep them in the fridge for up to 5 days. Warm them in the microwave for about 15-30 seconds when ready to eat! Have them on your commute or while getting ready for work in the morning. If you work from home, enjoy it with a cup of freshly brewed coffee or tea.
Also read Keto Meal Prep and Keto Meal Plan Ideas to master keto meal prepping like a pro!
▶ Take advantage of our Nutiro Ultimate Guide on How to Meal Plan that gives you the flexibility to enjoy other meal planning options such as paleo, vegan, gluten-free, etc.