Lose Weight
The Best Keto Recipes In Under 20 Minutes: Steak Bites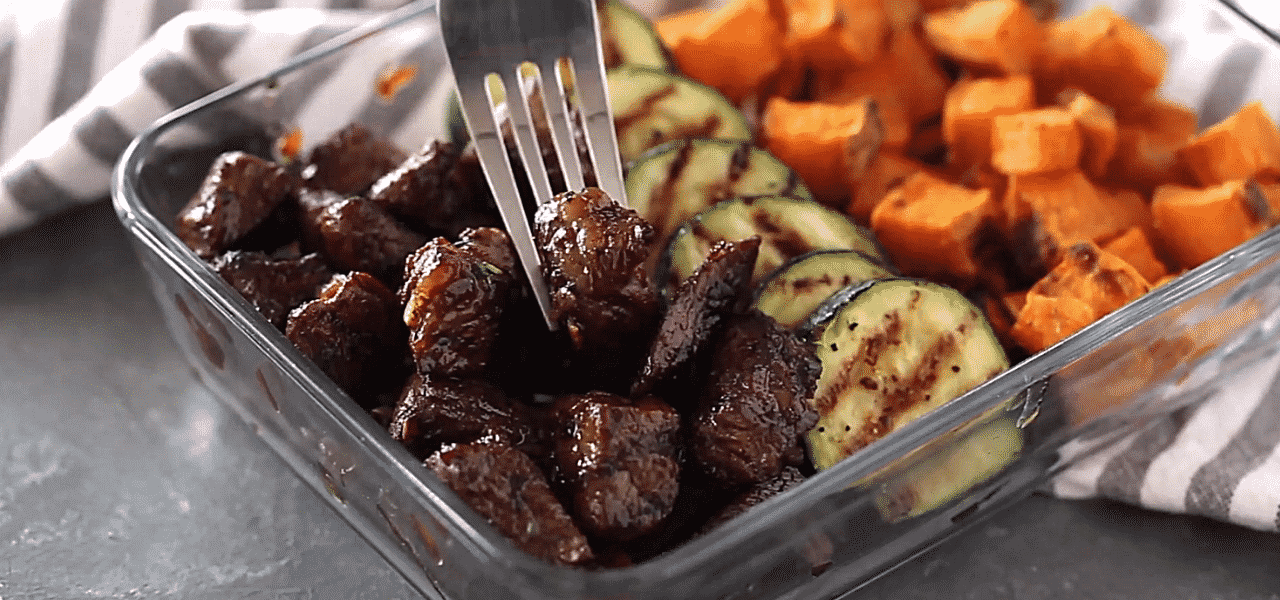 Craving for steak? Then this super quick, easy and budget-friendly steak bites recipe is for you! Cooked with olive oil, garlic, butter, and with some salt and pepper. Steak with garlic and butter? Just heavenly!
This recipe is also low-carb and keto friendly. So if you're following a keto diet, this can be your go-to party snack.
INGREDIENTS:
2 lbs sirloin steak, cut into 1 inch cubes

1 tbsp olive oil

2 tbsp butter

3-4 garlic cloves minced

salt and pepper to taste
DIRECTIONS:
Heat oil in a large heavy skillet or cast iron pan.

Season the steak with salt and pepper.

Place the steak in the pan in a single layer. Be sure to not overcrowd the pan (work in batches if needed).

Cook for 2 minutes on each side or until seared and dark brown.

Remove the steak from the pan.

Add butter and garlic to the pan. Stir for 30 seconds or until the garlic is light brown.

Turn off heat and add the steak. Stir until the steak is fully coated with the butter garlic mixture.
Tips:
Sirloin is the best option for this recipe because they're packed with flavor and not super expensive. If you don't have sirloin, you can use rib eye, strip steak or tenderloin. 

Add more flavor by adding some grated parmesan cheese on top, or blue cheese for a fancy date night.

Serve with warm mashed sweet potatoes, grilled or steamed veggies, or cauliflower rice for a filling and guilt-free dinner fix!
Looking for new keto breakfast ideas? Try our Ultimate Keto Breakfast Muffins!
Also read Keto Meal Prep and Keto Meal Plan Ideas to master keto meal prepping like a pro!
▶ Take advantage of our Nutiro Ultimate Guide on How to Meal Plan that gives you the flexibility to enjoy other meal planning options such as paleo, vegan, gluten-free, etc.