Monthly Meal Planner
What You Should Look For In A Random Recipe Generator?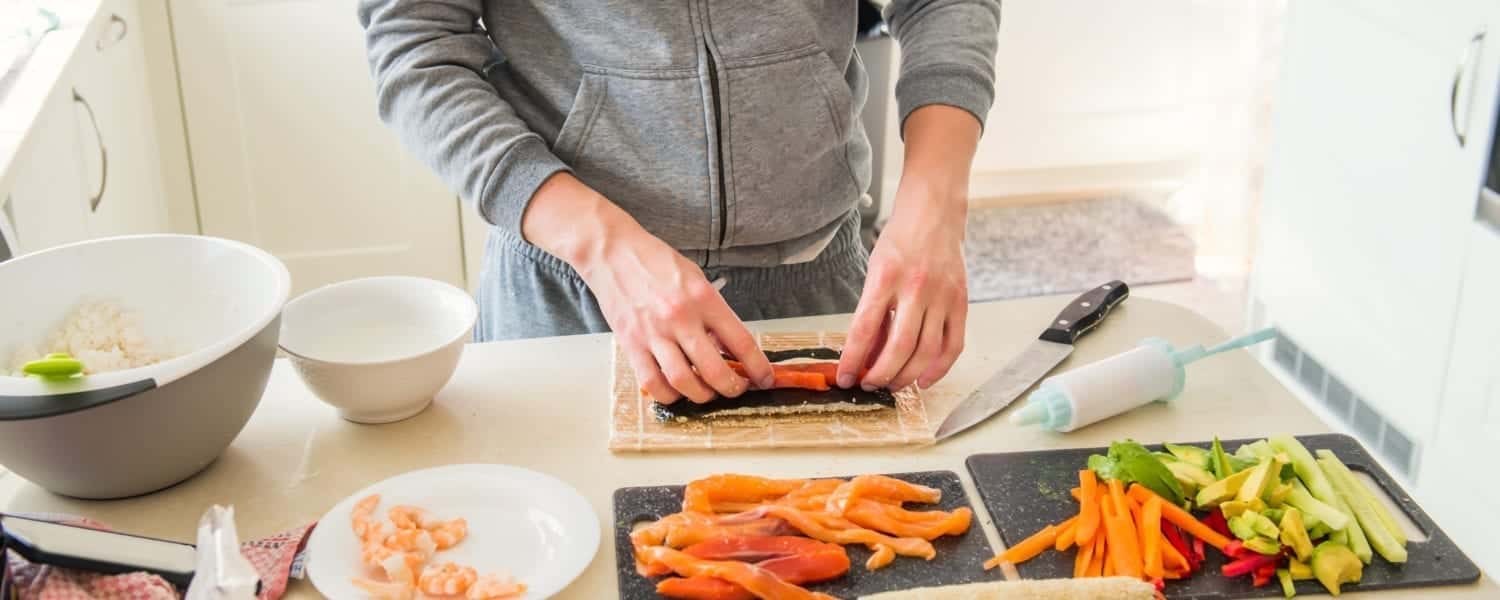 Random recipe generator – Also called a random food generator is an invaluable tool for meal planners everywhere.  They are extremely useful and help make meal planning easy, no matter what your dietary restrictions or nutritional needs may be.
A random recipe generator is the perfect tool for when you're feeling adventurous in the kitchen, but don't know what to make. With this tool, you can get a random recipe to try out each time. Whether you're looking for something new and exciting to add to your repertoire or just want to mix things up, this random recipe generator is perfect for you!
One of the problems that they help solve is simply finding and choosing what to make.  Some generators curate a list of suggested food, while others include the full recipe.  Having the recipe available to you helps when grocery shopping; you know exactly how much you're going to need so you won't buy too much or too little.  And by seeing how long it will take to make the foods, you can plan out your prep work without worrying over whether or not you can fit it all in.
Some random food recipe generators even have the ability to find dishes based on the ingredients or recipes.  For example recipes for chicken, rice, or ground beef.  This is very useful when you have leftovers but aren't sure what to do with them.  Leftovers are the first thing you should try to use when meal planning to create space in your fridge or freezer, as well as prevent them from going to waste.
▶ Also Read: Random Food Generator
Others find recipes based on diet or dietary needs.  There are generators to find gluten-free alternatives to popular dishes, vegetarian dishes to prevent vitamin and mineral deficiencies (even going further into the sub-types of vegetarianism like ovo-lacto vegetarianism and fruitism), foods that are keto friendly, and so on.  Random food generators are a great way to ensure that you not only get all the nutrients you need, they also add plenty of variety to your diet.  Having a variety of foods when on a diet is necessary to keep from getting bored and giving it up.
Lastly, there are random recipe generators which curate highly personalized lists.  Rather than simply selecting 'vegan diet' or 'keto diet', you can also include information such as- 
Your age
Your weight
Your weight loss goal
Daily caloric intake
Allergies and other aversions
If you have diabetes
You need milk free recipes
You need low salt
You are pregnant or nursing
Low cholesterol
Other random recipe generators don't ask for any information at all and are just for fun!  Other than helping you meet your health and weight loss goals, they're a great way to learn about tasty recipes from all over the world.  They have recipes for everyone regardless of cooking level, and are an excellent means of helping you improve your cooking skills.
▶ Take advantage of our Nutiro Ultimate Guide on How to Meal Plan that gives you the flexibility to enjoy other meal planning options such as keto, paleo, vegan, gluten-free, etc.